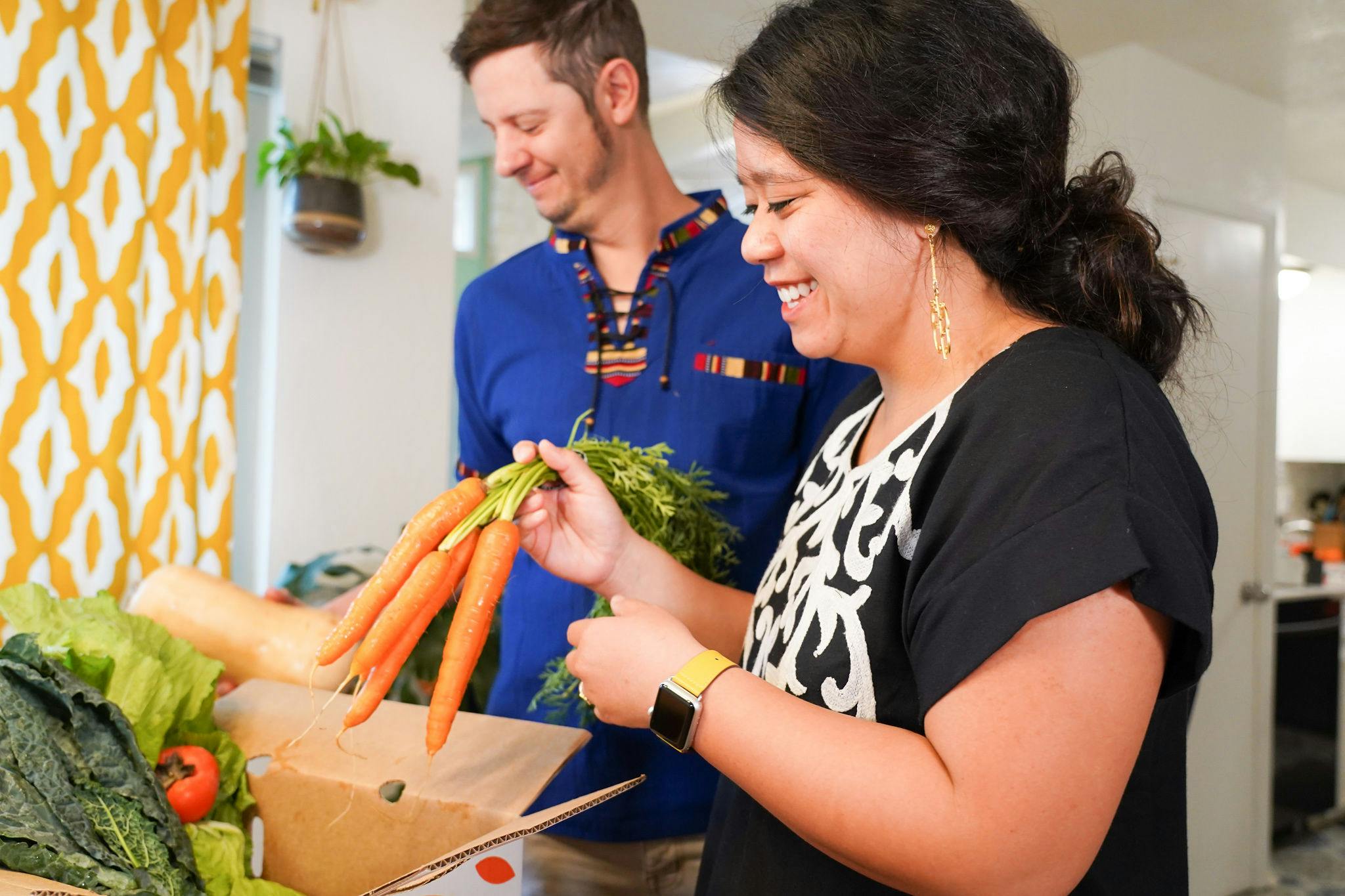 eat more veggies.
do more good.
For every produce box you buy, we send another to your neighbor in need.
It Feels Good To Do Good
We partner with local farmers to rescue produce that would otherwise go unsold and deliver it to your door.
For every box you receive, we send another box to a family facing food insecurity.
What's in the box?
Each box is curated weekly from a mix of seasonal produce harvested from local farms.
Leafy Greens
like kale, collards, and bok choy
Vegetables
like radishes, carrots, zucchini, squash, eggplant, bell peppers, and sweet potatoes
Fruits
like apples, oranges, grapefruits, strawberries, and peaches
Herbs
like cilantro, parsley, and dill
Stay Home, Stay Healthy
In partnership with Hope Food Pantry and the Austin Transportation Department, we've launched a food delivery program for elderly and immunocompromised members of our community.
A gift of $10 pays for one week's worth of food for a home.
Since March, we've made over 25,000 food deliveries to Austinites at risk of COVID and facing food insecurity.

Learn More
all your weekly produce needs, delivered.
let's get cooking!